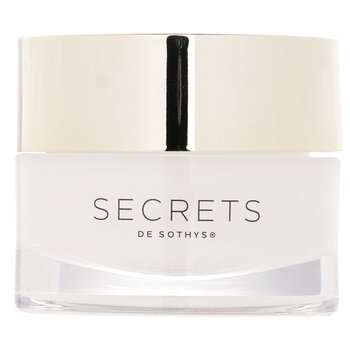 A premium, multi-active anti-aging facial cream.
Features an exquisite, satin texture that offers a biomimetic "second skin" effect.
Formulated with peach leaf glucanes to reinforce skin's natural defenses.
Blended with Red Algae to preserve cellular longevity.
Powered by Peptides M3.0 to boost collagen synthesis.
Forms an effective & long-lasting dermal structure.
Offers an immediate lifting effect while restoring skin tone & texture.
Combats the visible signs of aging.
Infused with a fruity woody scent to boost the senses.
Skin emerges firmer, smoother, more elastic & younger looking.
Perfect for all skin types.