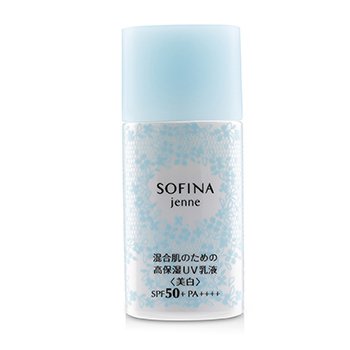 A whitening & high protection facial sunscreen.
Weightless, fresh & non-greasy texture dissolves instantly into skin.
Formulated with Rosemary anti-oxidants that enhance skin's ability to combat signs of aging.
Contains Chamomile extract to inhibit melanin formation & prevent discoloration.
Harnesses ADVAN UV defense technology to offer broad-spectrum protection.
Infused with an elegant floral fruity fragrance to boost the mood.
Leaves skin radiant, moisturized & nourished.
Can be used as a makeup base to give a lasting hold.
Removable by daily face cleanser.
Perfect for combination skin.
Non-comedogenic & non-acnegenic.
Oil-free & allergy-tested.