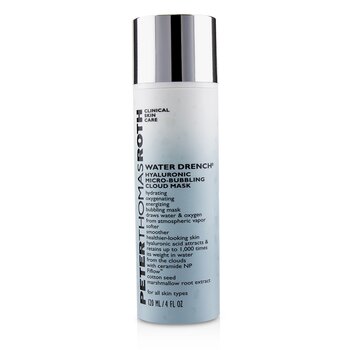 A hydrating, oxygenating & energizing bubble mask.
Whipped & creamy texture transforms with atmospheric vapor into an energizing blanket of micro-bubbles.
Contains Hyaluronic Acid to retain up to 1,000 times its weight in water from moisture in the air.
Powered by Fiflow™ that draws oxygen to skin.
Visibly reduces the appearance of wrinkles & fine lines.
Skin appears softer, smoother, dewier, healthier & younger looking.
Perfect for all skin types.